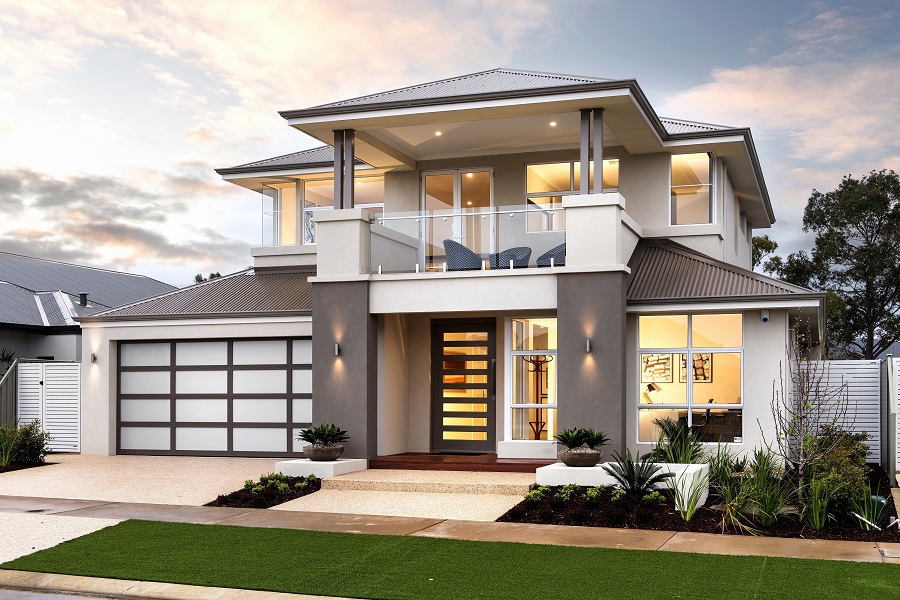 Design Considerations for Ageing in Place – Make Your Life Easier and Safer While Maintaining Your Own Unique Style
Home isn't just a space; it's a feeling. It's a place where you make a lot of memories with your loved ones and feel safe and comfortable. Building your dream home is an exciting adventure! Imagine entering your home after a hectic day at work, sitting in your new living room, and watching your favourite show while enjoying a stunning view through the window. It's an exhilarating experience! But have you ever envisioned how your lifestyle will change as you age? Adding the right design elements to your home by working with quality home builders ensures that you enjoy your beautiful home for years to come and age in place.
According to a recent report published by the Australian Housing and Urban Research Institute, 78%–81% of adults over 55 want to live in their own homes as they age. The report also adds ageing in place gives freedom and helps individuals improve their quality of life. Living in your own home encourages you to be independent and allows you to follow your interests and live your life to the fullest.
What Is Aging in Place?
The Australian population is aging; more than 14% of Australian adults are over 65, and the figure is rising. Most seniors prefer staying home as they age rather than moving to a retirement community. This planning is based on the concept of 'Universal Design' that focuses on building functional spaces that remain accessible and safe for the senior members of your family and for you as you age. Here are a few ageing-in-place design considerations that make your home functional now and in the future.
The Entryway:
The entryway controls access to your home, and it's crucial to implement common accessibility modifications. Design a no-step entryway that is easily accessible for people who use a wheelchair, or walker or struggle with balance. Throw rugs are the main reason for senior falls, so replace them with non-slip rugs. You can also ask your builder to replace the tile flooring in your entryway with vinyl or hardwood floors.
Living Room Design:
The living room is the centrepiece of your home, and people of all ages use them daily. When building your living room, leave plenty of room to create a safe and senior-friendly room. The lighting in the living room must be clear and bright to help increase visibility. Also, consider adding remote-controlled light systems that help seniors adjust without getting up. Install non-slippery floors to minimise slipping and sliding. Add railings and grab bars wherever needed.
Bathroom Design:
The bathroom is one of the critical spaces that require the highest degrees of modifications when it comes to aging in place. Most accidents occur in bathrooms, and it's essential to add features that prevent falls and slips. Some functional elements you can incorporate into your bathroom design include comfort-height toilets, automatic flushing mechanisms, stand-up showers, bath bars, and more.
Kitchen Design:
The kitchen is the heart of your home, and you should design it carefully to make a living in your home for as long as possible. Adding countertops and cabinets that you love for your dream home is essential. But you should also think about functionality down the road. So, install lower cabinets as it helps people in wheelchairs to easily access them and ensure your kitchen has enough space to turn around. Moreover, the cooktops must be built to an accessible height, and all kitchen appliances must have easy-to-operate controls. Nowadays, luxury home builders incorporate pull-out shelves for easy access and avoid the need for prolonged bending and kneeling. Also, avoid floor options such as marble or ceramic tile that get too slippery when wet.
Exterior Considerations:
Making a senior-friendly design for the exterior of your home is as important as designing functional interiors. When you create an outdoor space, ensure that the landscaping isn't burdensome or expensive to keep up.
Other Design Considerations:
Build your master bedroom on the ground floor.
Ensure wheelchair accessibility by increasing the width of the doorways, hallways, and kitchen.
Include plenty of space in your bathroom for the wheelchair to turn around.
Place light switches at a lower height to increase the reachability of the wheelchair user
Install grab bars in the bathroom to minimise the risk of falls and slips.
Ensure that your home design allows plenty of natural light to increase the visibility and mood of those living there.
Wrapping Up:
Do you want to age in place? A little planning today can help you lead a happy and stress-free life as you retire. Moreover, designing for ageing in place also increases the ROI of your home as people always think about accessibility and future needs when they plan to buy a home. If you are considering building a home with ageing in place design considerations, it's crucial to choose the right builders and house and land packages in Sydney.